I just upgraded to a new 22" Acer X223WBD widescreen monitor for my PC using a Geforce 4 MX420 vga card.
What I want to do is play TT2
without
the stretched display to gain more accurate representation and make text more readable. I don't like playing in a window because the desktop distracts from the game; ideally, black bars should fill the left and right screen space.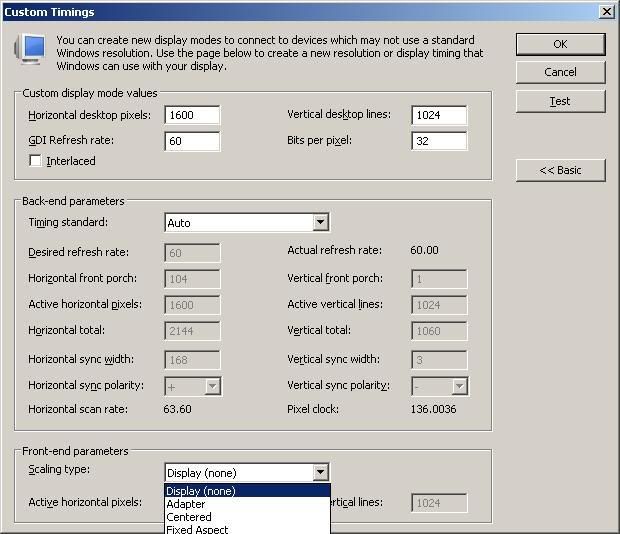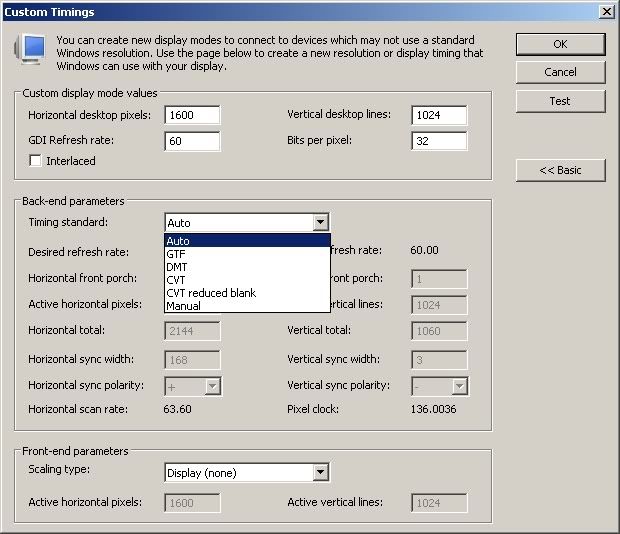 This is the Nvidia software custom timings config. I've played around a little but to no avail. What should I do?